Joe Cooper was by training a scientist, holding various fully accredited university degrees he has previously lectured with The Open University. For many years Joe Cooper was a Tutor-Counsellor and taught countless hundreds of today's university teachers. He has had many books published, amongst these is his erudite examination of telepathic communication titled 'The Mystery of Telepathy'. It is a work of great erudition and produced something of a publishing sensation when it first came out in 1982, published by Constable and Company Ltd. Prior to this publication the serious publishing houses had virtually ignored the idea that there may be more mysteries in this world than are currently dreamt of in our philosophy. But Joe Cooper convinced them that it was now the time to dream the dreams of what had hitherto appeared impossible.
In his introduction to 'The Mystery of Telepathy' Joe Cooper writes: 'The importance of telepathy lies not so much in the novelty of the mysterious transfer of thought from one human to another as in its implication: for if it can be demonstrated conclusively that humans can communicate with one another outside the five senses, then it follows that there may be more to us than the known mind and body adjusted to the everyday world of time and space. It may mean that there are other and unknown parts of ourselves capable of making conscious impressions from time to time'.
What Joe Cooper is intimating is that if telepathy becomes an accepted scientific fact then this is a major signpost pointing towards proof that there is a non-material element to human beings which may well survive death. Thus telepathic communication should perhaps be the starting point for scientific investigation into the truth of survival.
In tribal societies there have always been shaman, or witch-doctors that are believed to have special powers to heal, foresee the future, conjure up spirits or cast spells for good or evil. There are numerous accounts by well respected travellers that give first hand accounts of such practices. In his book Joe Cooper offers many examples such as this from the pen of Laurence Van der Post writing about The Bushmen of The Kalahari Desert:
'Van der Post was told by an old Bushman that people were coming. He graphically describes standing in the hot sun with a few others, there was silence all around except for 'the day roaring like a furnace' in his ears. His conversation with an old interpreter ran as follows: 'Are you sure there are people coming this way?'…'Oh Yes! I feel them coming here!' He tapped a finger on the smooth yellow skin of his bare chest. 'Men and women in trouble coming this way'.
Such proved to be the case a few minutes later. A small group of men, women and children appeared, thirst-racked and starving. Having been separated from their tribe during famine conditions.
Joe Cooper also cites the autobiography; 'Magical Mission' of the aristocratic explorer George Sandwith. The public school educated Sandwith, who had served as an officer in WWII with the British Army, found himself in Ethiopia where he was given an Ikon and this aroused his previously inert psychic abilities. He goes on to describe how he was subsequently subjected to a psychic attack by a witch in a Fijian village he was visiting and how he used the Ikon to protect himself:
'One of the witches in the village was an enormous woman with a horrible hooked nose and little piggy eyes, she was sent to deal with me. As I was sat in the rest room reading a book something made me look up and I saw this ugly giantess staring at me. For a moment I held those devil's eyes with my own, then she looked down and walked away. At nightfall the attack began and George Sandwith prayed for help as he did so he heard a voice from his Ikon telling him to place this figure under his pillow, this he did and laid back to seek sleep.
The witch had attached shadowy cords to Sandwith's stomach and through these she was sucking away his very life energy and sending back fear. Sandwith recognised the attack method through his awakened psychic powers and with the help of his Ikon severed the invisible shadowy cords breaking the witch's spell. He survived and lived to recount this adventure in his autobiography.
Accepted western scientific thinking explains that there are, within tribal societies, close emotional bonds that no longer exist within the developed world. That is the tribe thinks and feels very much as one being. There is also the close ties of blood through breeding within tribal communities that creates an interconnectedness unseen in the Western world for many hundreds of years. This bond is exacerbated and enhanced by collective clan activity, such as hunting or agriculture with all involved thinking along similar lines thereby creating almost one mind. As we see with a flock of birds that seem to change direction in flight as if controlled by one thought. The scientific theory seems to me to be that when such a tribe collectively believes that one certain individual i.e. the shaman or witch-doctor has special powers then, because of the clan-mind reinforcing that belief they then, to all intents and purposes, actually do. That is the scientific argument.
What Joe Cooper argues is that the mystery of telepathy is not just a matter of misguided belief it actually exists and communication of original thought is possible between human beings using only the power of the mind acting independently of the five accepted senses of touch, smell, sight, hearing and taste.
The Mystery of Telepathy by Joe Cooper is published by Constable ISBN 0 09 464170 6. You may track a copy down on the internet at Amazon.co.uk prices vary to over £40.00p or order a copy from your local lending library.
Read The Obituary of THE Joe Cooper. My friend Joe died in August 2011 he is survived by his two fine children David and Jane Cooper.
http://www.yorkshirepost.co.uk/news/community/obituaries/joe_cooper_1_3698315
Joe Cooper obituary:  THE GUARDIAN.
He got the Cottingley fairy fakers to confess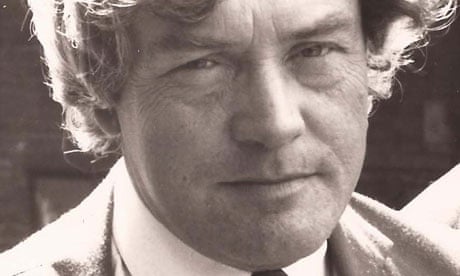 Joe Cooper, who has died aged 87, was the jovial debunker of the celebratedCottingley fairy photographs (supposedly showing fairies captured on film in a Yorkshire garden in 1917). He remained a firm believer in unexplained phenomena to the end. In spite of finally prompting a confession of fakery by one of the two cousins who took the pictures, Cooper was far from sceptical about the existence of "little people" and thought that something genuinely unusual had happened in the West Riding village.
His engaging and sympathetic approach ended the long deception by the cousins, Frances Griffiths and Elsie Wright, who were in their 80s when Cooper's interview appeared in the magazine The Unexplained in 1983. They described to him how the "fairies" had been copied by Wright from a well-known children's book of the time, The Queen's Gift Book, and then held in place with hatpins.
Such trickery was widely assumed to have taken place by the time the interview appeared, in spite of the early endorsement of the images by photographic specialists and eminent figures, notably the writer Sir Arthur Conan Doyle. In a television discussion after Cooper's story had been published, Griffiths explained how she and Wright had seen a childish joke get wildly out of hand, because of people who "believed because they wanted to believe".
In a sense, this was true of Cooper, who combined an academic career with less conventional enthusiasms to which he devoted great zest. He promoted astrology and psychic investigation winningly, believing in Conan Doyle's summary of the fairies: "The recognition of their existence will jolt the material 20th-century mind out of its heavy ruts in the mud, and will make it admit that there is a glamour and mystery to life."
Cooper parted company with mainstream academia in research for his master's degree at Bradford University, which amassed data to suggest links between season of birth and eventual choice of occupation. One of his many other interests was playing the ukulele, and he performed his own astrological composition, Zing Zat Zodiac Zong, on TV after an interview with David Dimbleby in a series on the "beyond".
Cooper was born in Leeds, but the family moved early to Southampton and he was educated at Taunton school. During the second world war he served as a navigator in the RAF.
He tried various jobs after the war and had an early taste of the media when he appeared in a documentary made by the young Lindsay Anderson while working in a drawing office at Wakefield. He wrote material for Frankie Howerd and was an eager member of Leeds Art Centre in the 1950s, appearing in amateur dramatics with another cinema tyro, Peter O'Toole.
It was not until the end of the decade that he settled down to train as a teacher, moving on in the 1960s to become a lecturer in sociology at Bradford University (from where he retired in 1980). This led to wider involvement as the organiser of evening classes in psychic education in Yorkshire, and in the 1980s he wrote a column for the Guardian called Body and Soul.
Cooper met the Cottingley fairies cousins in the early 1970s and got to know them well. He later wrote a book, The Case of the Cottingley Fairies (1990), about the episode which played a part in the 1997 film Fairy Tale – a True Story.
He is survived by his son, David, and daughter, Jane.
• Henry Joseph Cooper, sociologist, born 3 February 1924; died 16 August 2011